Amor et Fidelitas (2018)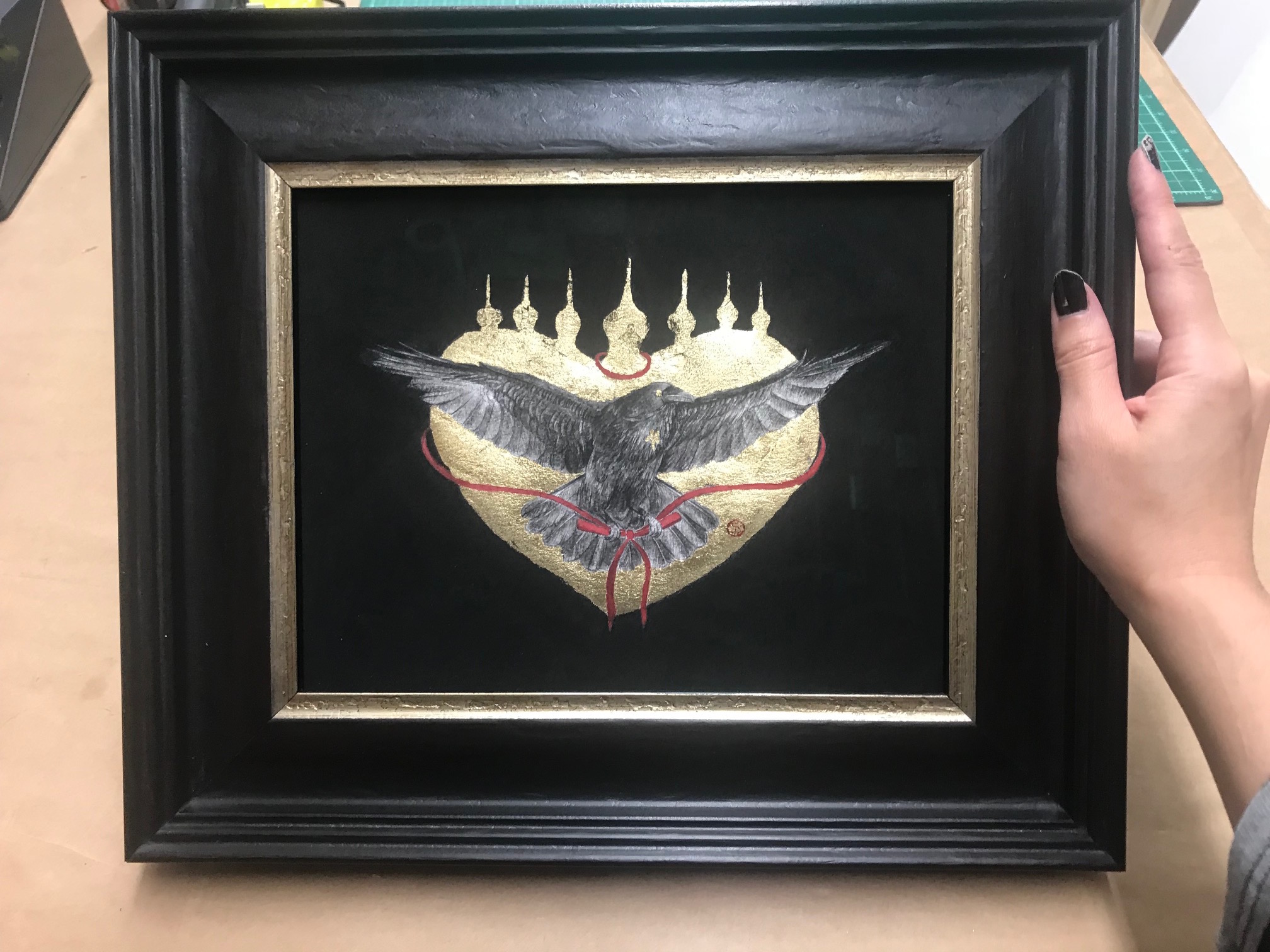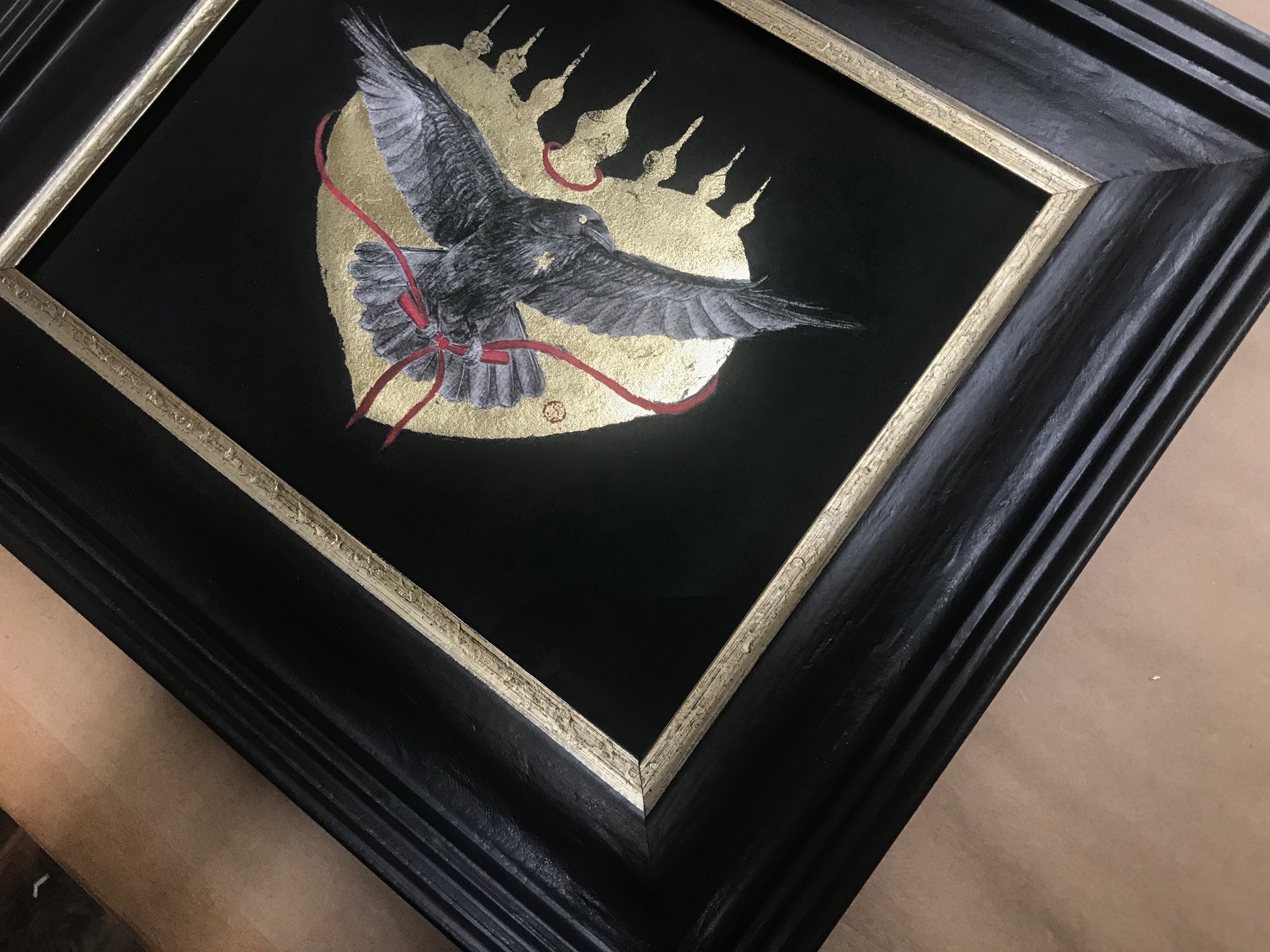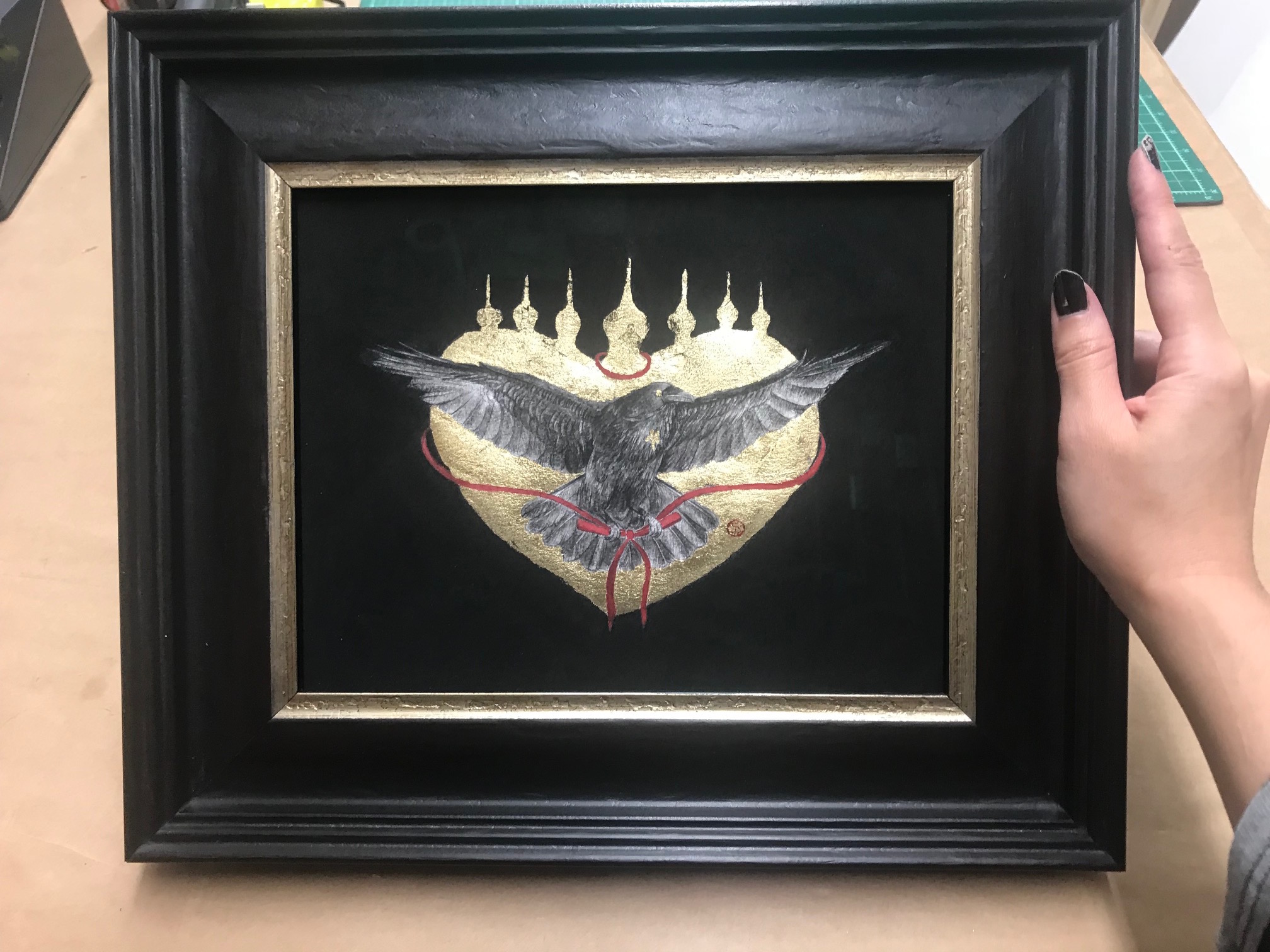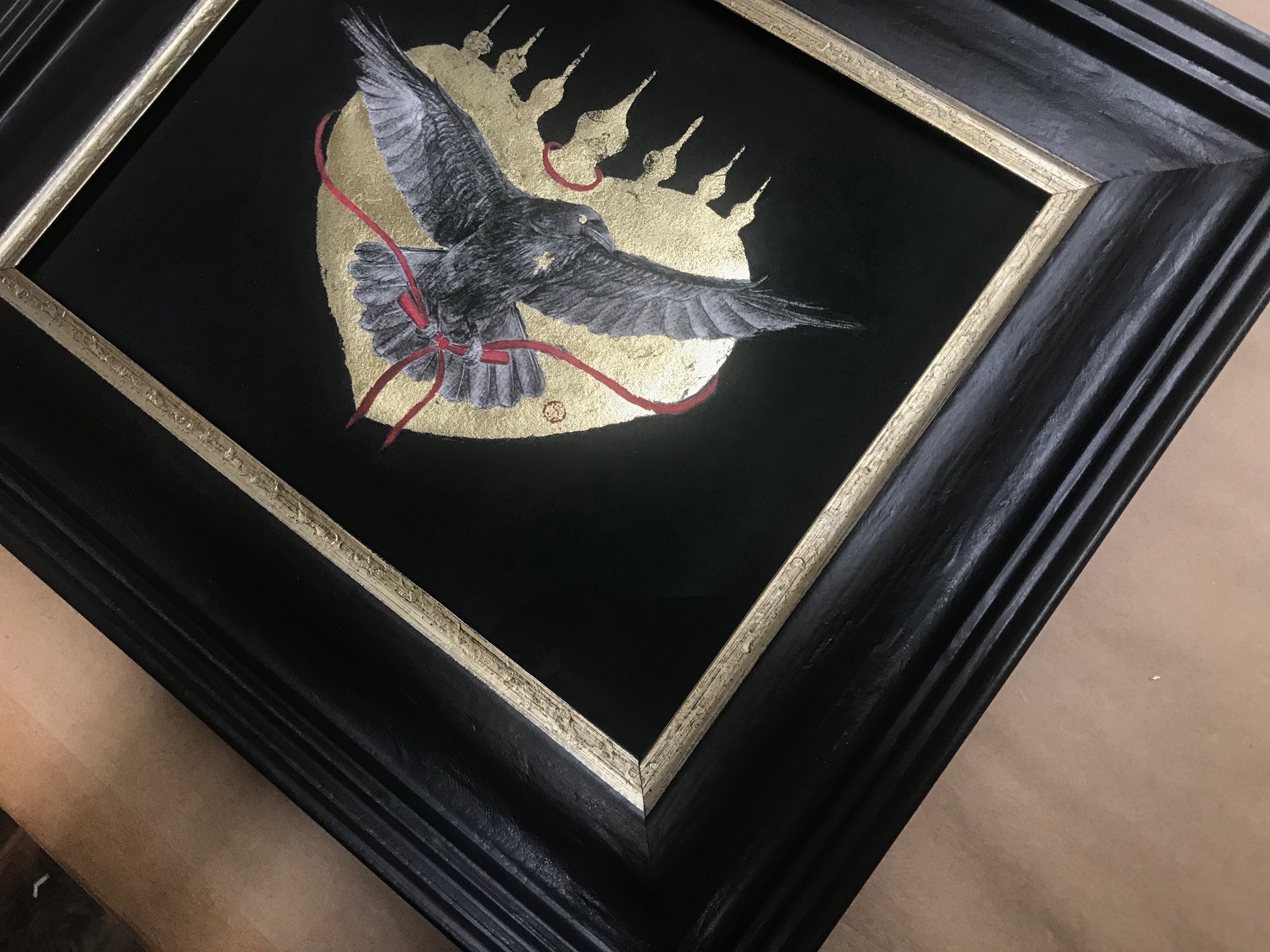 sold out
Amor et Fidelitas (2018)
**please use shipping option Original Art**
This new drawing is based off of my personal version of the Irish claddagh I've made in my Miyu Decay jewelry line, "Amor et Fidelitas", where the hands are replaced with the corvid. It is part of my mini series I started during this past month's Hunter Full Moon and is a talisman for the heart. There is a fine balance of learning to create and keep healthy boundaries but to also stay receptive and open for love to win.
To all my new followers who aren't familiar with this past year's work, this is in conversation with my first drawing, "Hope and Love" which is inspired by loss, the subsequent grief and hope, and Japanese concepts of musubi and kintsukuroi. The red thread of fate that connects two people is called musubi in Japanese. Musubi has numerous meanings from connecting people, representing the flow of time, knotting- which is also time, unraveling – breaking – connecting human life again. Kintsukuroi means golden repair or more popularly written as kintsugi – golden joinery, the idea to mend something with gold to repair and embrace the flaws.
Framed 14 1/2" x 12 1/2" drawing size 10" x 8"
The drawing is framed with museum glass that is clear, non reflective with UV protection, spacers, acid free backing, and is ready to hang with hooks included courtesy of Museum Quality Framing.