Kitty Art Card Set III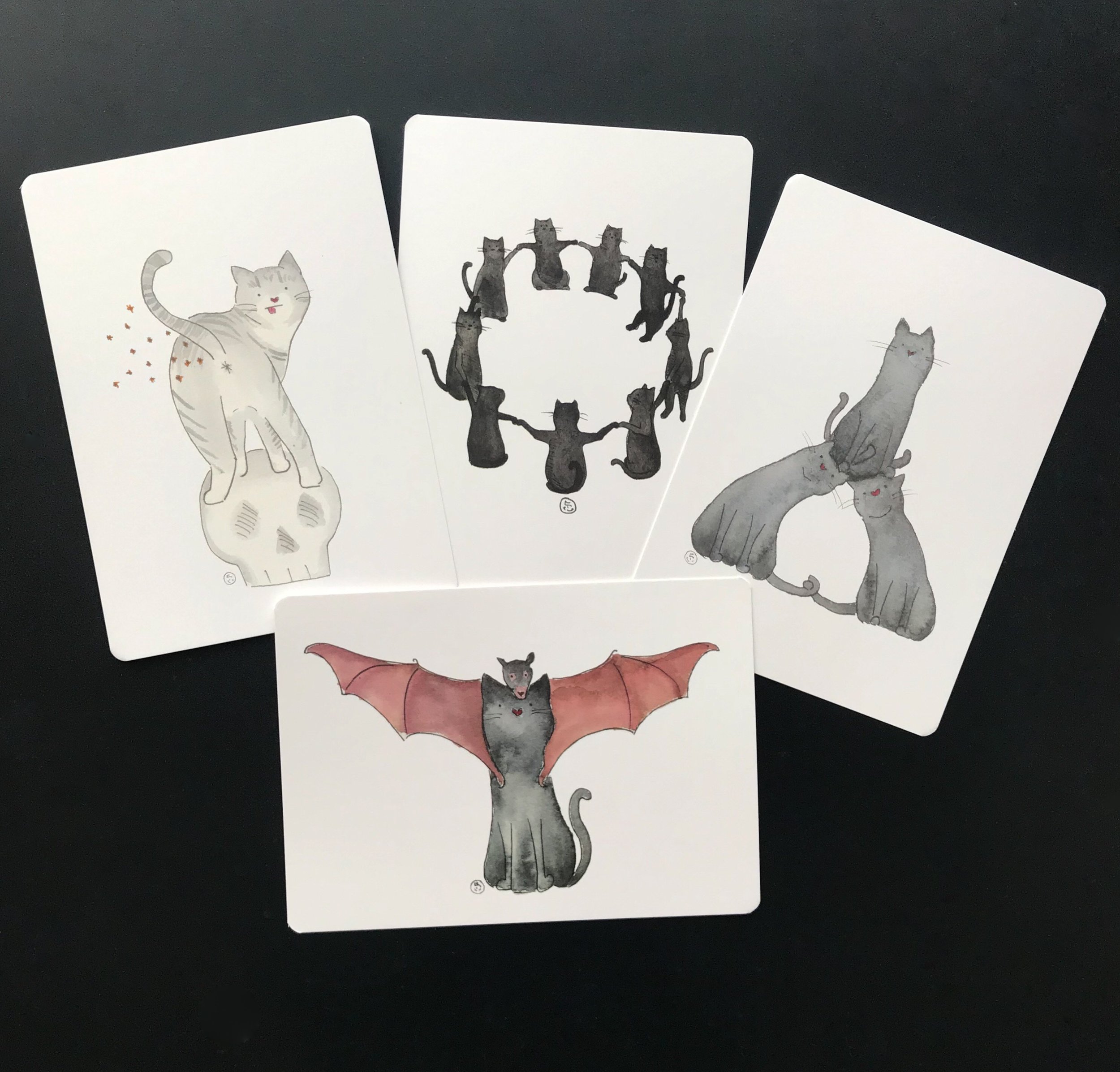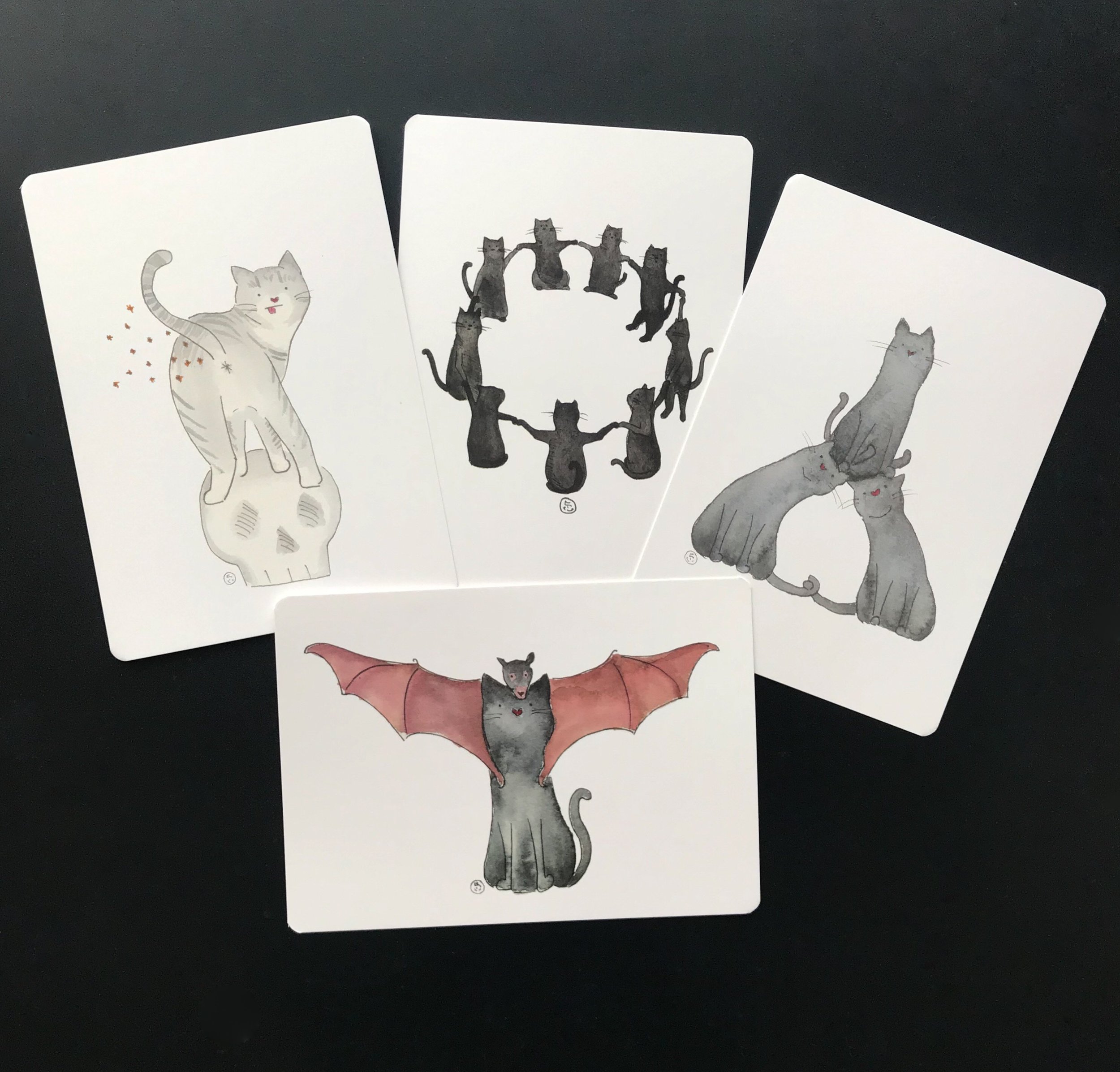 Kitty Art Card Set III
New set for CatCon2019! I've brought back Kitty Coven since it's so popular. The originals battycat, kitty pyramid, and kitty sparkles, besides Kitty Coven are available.
The prints have rounded corners and are sized at 5" x 7" with 110# uncoated matte paper stock. Each print comes with the backside printed with the titles. They will be shipped in a hard envelope.
**Please note, if you do decide to use these to write letters and mail, USPS does not accept rounded corners for mailing postcards so it will need to go into an envelope for mailing.

Thank you!